Complete Commercial Property Management in Sydney
For all your commercial property management needs turn to the experienced team at CGSFM. We are New South Wales first choice in facilities management.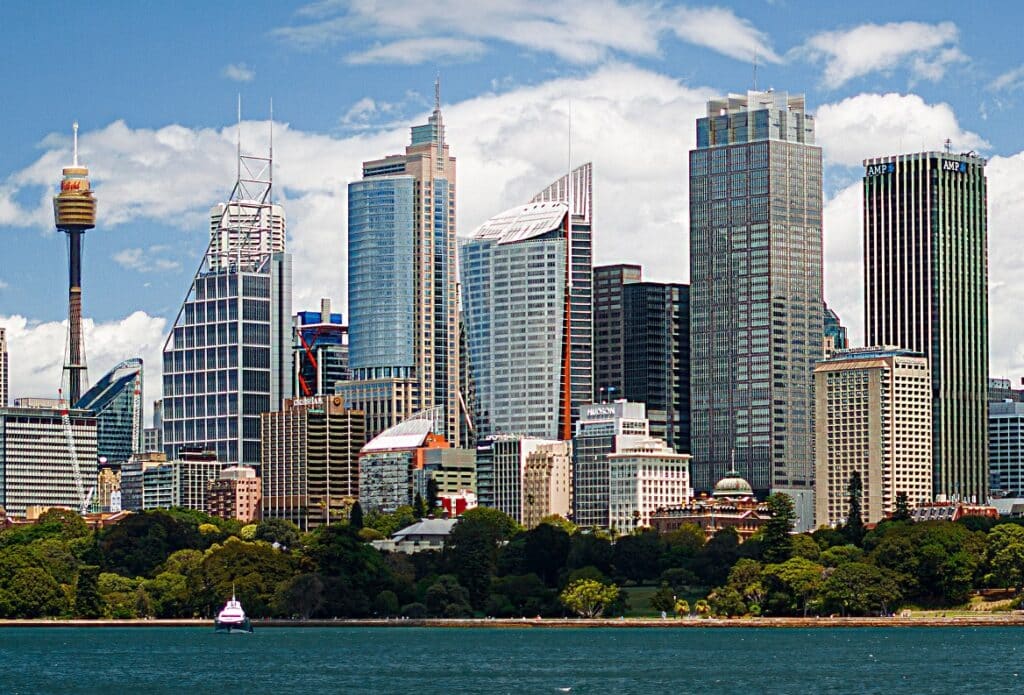 CGS FM is here to ensure the property is managed to the superior standards owners and stakeholders expect
What sets us apart from other building management companies?
With more than 30 years of experience in the property services industry , we have learned a thing or two about providing stellar customer service that hits every mark. We proudly adopt new and improved methods for delivering services, ensuring that you always receive the best value results for your money.
It's become pretty clear that we've learned a thing or two about delivering exceptional client care that hits all the marks after more than 30 years of expertise. Our knowledge and expertise are second to none, helping to deliver services that leave you, your residents, and your community happy and satisfied. We proudly embrace new and improved approaches for delivering services, ensuring that you always receive the greatest bang for your buck. CGSFM is a clear cut above other competitors in the space, and we're sure you'll think the same after dealing with our incredible, passionate team of experts.
Our facilities management services and commercial property manager are dedicated to supporting people across Sydney and Canberra. Our services are available in:
Our facilities services are all encompassing, spanning cleaning, security, maintenance, management, fire hazard and disaster prevention, relationships, local and state government regulation compliance and more. We cater to customers all across the centre of Sydney, Illawarra region, Central Coast and Newcastle areas, Sutherland Shire, Hills Districts, and all Northern Beaches suburbs as well. Not only that, but we will go the extra length to make sure your residents are comfortable in the space that is their home, ensure that each and every stakeholder's voice is heard, and needs are met.It is exactly this enthusiasm to make sure that the community is safe and content that sets us apart from others, and indicates why our reputation is so overwhelmingly positive among locals across the east coast.Additionally, we go above and beyond to keep not only your residents happy with the space, but to meet the expectations of all stakeholders involved in your property. This passion for providing a positive experience for our clients has made us a local leader, a name that is synonymous with quality and innovation. For any and all commercial and strata property management services, contact the trusted team of building managers at CGS FM. CGSFM is a forward-thinking company, and we pride ourselves on using the most advanced technologies, striving for sustainable solutions to building management using a combination of proven strategies and innovative new techniques. As a company dedicated to innovation, we embrace cutting-edge technology that guarantees efficiency and success every step of the way Likewise, the facilities management team plays an important part in considering the environmental protections and approaches needed in today's contemporary world. We recognise our global obligation to sustain the environment and aim to build our management policies around preservation, conservation, and waste minimisation on a corporate level. On top of that, we are always looking for novel ways to implement sustainable business practices at all of our locations.
To top it all off, we only use first-class reporting, communication, and feedback strategies, to make sure that all stakeholders are up to date with the property at hand, and to make sure that we listen to the human beings that occupy residential properties. Without listening to them, our entire approach to facilities management would be fraught!
Submit an inquiry form on our website today, or call us on 1300 661 182, to see how we might be able to help you and your residents. Whether it's a small group of units or a large scale residential complex, we're sure we can find a solution for you!
Our Range of Comprehensive Solutions
Our facilities and building managers can provide the following solutions in New South Wales properties of any size whether it be industrial, commercial, retail or residential.