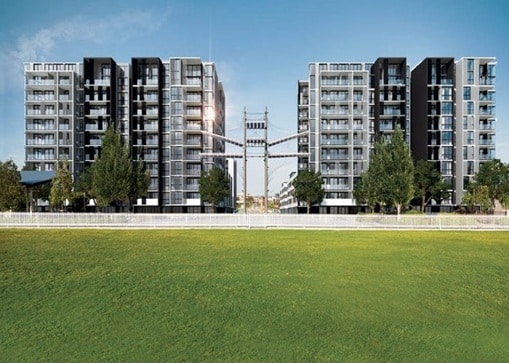 5 Reasons CGSFM Should Handle Your Facilities Management
Have you been searching for facilities management services or companies and find yourself getting lost or confused by all the information out there? We're so happy that you landed on our page. At CGSFM, we pride ourselves on simplifying facilities management, so you have the time and energy to focus on other important parts of your job.
Here are five reasons why you should select us over other building management companies.
We have decades of experience
We've been providing building and property management in Sydney, Newcastle, the Central Coast, Wollongong, Canberra, Port Douglas and Cairns, as well as facilities management services, for over 30 years. In that time, we've learnt so many valuable lessons in providing the very best services, as well as a positive experience, for our clients. We employ talented and professional team members to maintain and manage your property in a timely manner and with the appropriate strategies and solutions.
We're award winners
In 2022, CGS Facilities Management was extremely proud and excited to be awarded the SCA Strata Services Supplier award. We were up against other excellent building management companies so to take home the win was an absolute honour. To be acknowledged by our peers and clients for our continuous hard work and for providing a superior service was also an incredible moment. This has motivated us to work even harder and raise the bar even higher when it comes to property management in Sydney and beyond.
Our communication and reporting are first class
We think all good building management companies providing facilities management services should invest in efficient communication systems. At CGSFM, our IT operations system generates simple and effective reports for our clients. It also allows our clients to give us feedback on the areas of facilities management we are delivering for them. We use technology such as MYBOS, BuildingLink, Salesforce, Xero and Dropbox to manage data and records, and to keep communication lines open. We also have an online service portal where our building managers upload monthly maintenance matrix reports – you can log in here any time and check the status of your property.
We save you time
If you'd like us to, we can attend annual general meetings for you, minimising follow-up as the board can discuss matters with the building facility managers directly and get feedback on the spot.
We do it all and we do it all well

So you've researched all the building management companies in your local area and you're now convinced we are the right facilities management company for you, but what exactly do we offer? We're so glad you asked.
As a top provider of property management in Sydney, our facilities management services include:
 

Providing maintenance for your property and manage it

 

Controlling who uses your property

 

Coordinating tradespeople to carry out work at your property

 

Acting as a 'middle man' between owner's corporations and strata managers

 

Carrying out repairs (or have this organised)

 

Negotiating new service level agreements with your service providers to save you money

 

Enforcing by-laws
We can also provide security facilities management, landscaping, cleaning, fire prevention and developer services. Contact us to see how we can assist you.