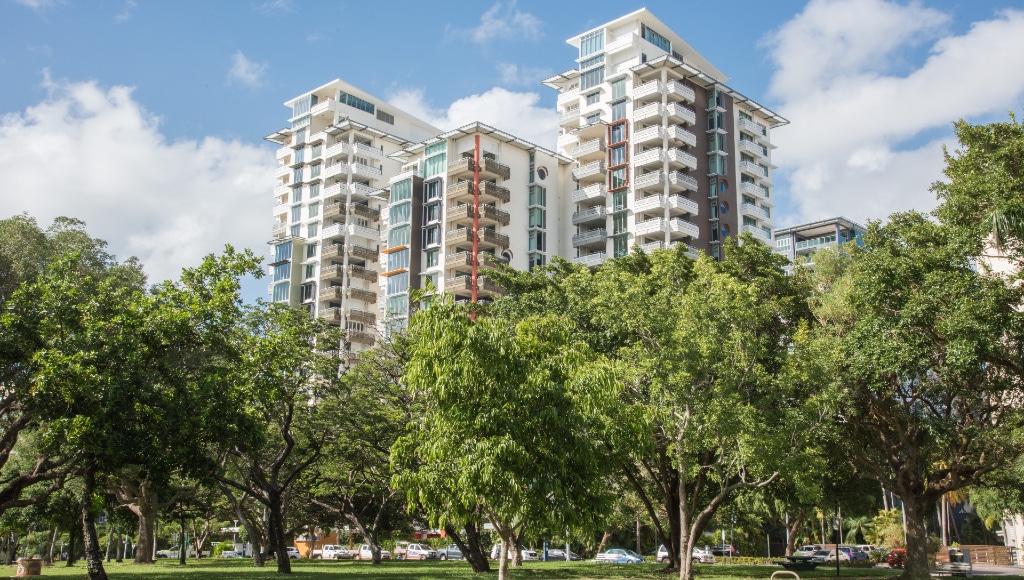 7 Essential Landscaping Services All Good Facilities Management Companies Should Offer
We've learnt so much in our 30 years providing facilities management and property management in Sydney, Newcastle, Central Coast, Wollongong, Canberra, Port Douglas and Cairns. And sometimes it's the simplest things that are overlooked. In this blog post, we really want to stress how important quality landscaping is for commercial properties and that it should be a leading priority for all good building management companies.
Gardens and green spaces are where people congregate, unwind, take a lunch break, exercise and so much more. They are also areas that add value to your building and that help to create an overall impression of it. So, you want them to look good, provide lots of opportunities for enjoyment and be healthy environments for anyone who interacts with your property! That's why you need the right facility management services team to make this happen.
Here at Clean Green Strata Facilities Management, we offer the following when it comes to commercial landscaping and believe all good companies providing property management in Sydney and beyond should too. This is how we guarantee a great first impression, plus a healthy, safe place for stakeholders and tenants to enjoy.
1. Garden maintenance – this includes pruning trees, weeding gardens, hedging, mulching, planting and giving advice for commercial properties big and small.
2. Lawn care – we've got your mowing, edging and whipper snipping needs covered as part of our facility management services plan.
3. Soft and hard landscaping – from planting trees and shrubs to installing paths and walls, the Clean Green Facilities Management has a wide range of commercial landscaping solutions that can be implemented at your property.
4. Clean ups – this is one of the ways we keep your gardens and green spaces looking immaculate for stakeholders, tenants and anyone else using your commercial building.
5. Arborist and tree removal – as one of the leading building management companies, our team of experts can assess, cut and lop trees on your site.
6. Pool cleaning – while providing property management in Sydney and beyond, we service all kinds of pools, as well as spas and ponds if you have them!
7. pH balance and chlorinating for pools, plus pool equipment supply – we are dedicated to making sure your pools have excellent water quality through the monitoring its levels and ensuring the correct filtration is in place.
Want to know something else? Unlike other building management companies offering facility management services, we do all of the above in the most sustainable ways possible and work with the environment, not against it. We rely on really good ecological design principles when creating and maintaining our commercial property's landscapes.
Facility management services we offer include installing irrigation systems that limit water usage, using organic fertilisers, and providing soil testing and compost applications. We also take care of the soil in your gardens – aerating and top dressing it ensures its long-term health.
Recycling is also a huge priority for CGSFM and as leaders in property management in Sydney and beyond, we set an example by striving for excellence in this area. We also encourage stakeholders and tenants to consider the environment, their footprint and their recycling habits.