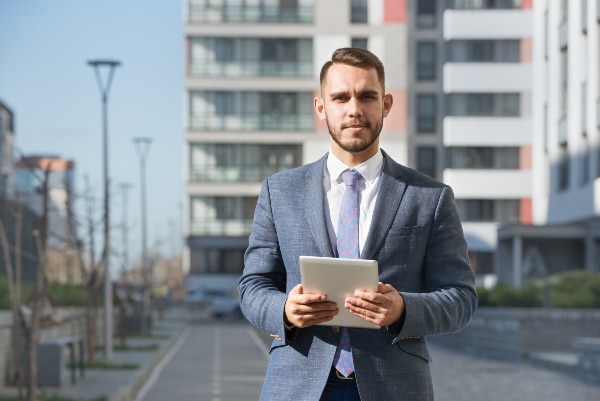 7 Ways A Building Manager Can Make Your Life Easier
If you're a commercial strata manager, no doubt your days are extremely busy and you're juggling many balls. You clicked on this blog post, so  we're guessing you'd like to delegate certain parts of your job and/or you're feeling overwhelmed by your workload. But where do you start and what building management companies can you trust to take care of your property to the highest standards? That's where CGS Facilities Management and our expert team of building managers in Sydney, Newcastle, the Central Coast, Wollongong, Canberra, Port Douglas and Cairns come in. We've been assisting commercial strata managers for over 30 years, and are well-known up and down the east coast of Australia for our attention to detail, strong work ethic and talented and dedicated staff. 
Your To-Do List Sorted
Grab a coffee and put your feet up for a moment – we are here to lighten the load. Here are 10 ways a CGS Facilities Management building manager can make your life easier.
They can manage and maintain common property – this includes shared amenities, carparks and building exteriors.

Our

building managers in Sydney

and all the other wonderful places we provide

facility management services

in can also control the use of common property.

Organising tradespeople to attend your property is another one of their specialities. Imagine the job of chasing up trades being taken off your task list!

They are happy – and extremely good at – acting as a middle person. This might be between tenants and owners, or perhaps property managers and stakeholders.

First class reporting is one of their top priorities. Here at CGS

Facilities Management

we embrace technology to bring you seamless reports and feedback so you can easily keep across all work conducted by us at your property.

Our building managers can make repairs to common property or can organise larger repairs if need be.

They can also negotiate with service providers for new service level agreements. This means money saved!
Go on, take a big sigh of relief. Our building managers are pros and CGS has all your facility management services sorted.
So Why CGS Facilities Management?
We are experts at getting things done – on time, in a professional manner and to a superior standard. As one of the top building management companies in Sydney, Newcastle, the Central Coast, Wollongong, Canberra, Port Douglas and Cairns, we are called on time and time again for our expert solutions (which have formed from 30 years of experience in this field) and commitment to good communication with commercial strata managers, stakeholders and everyone involved with or who uses your building.
We are also committed to adding value to your property through impeccable maintenance, and are mindful and respectful of your budget when it comes to the facility management services you require.
Good building management companies are hard to find so we're so happy you found this blog post. If you'd like to discuss onboarding CGS Facilities Management building managers in Sydney, Newcastle, the Central Coast, Wollongong, Canberra, Port Douglas and Cairns, please contact us right away.