Complete Facilities management in Canberra
Whether you're a property owner, strata manager, commercial real estate agent or stakeholder, there's a lot to do when it comes to running a building. That's why we offer comprehensive facilities management in Canberra.
With over 30 years' experience in this industry, CGS provides facilities management services and building maintenance in Canberra that are a cut above the rest. Our team of professionals are devoted to making sure your property is well maintained and managed efficiently.
Not sure if we're right for your property? Rest assured, we have worked on residential, commercial and industrial properties of all different sizes. We've seen it all and our existing clients have benefited from our knowledge and innovative solutions.
Every single person working for CGS Facilities Management is committed to supporting your property and delivering quality services.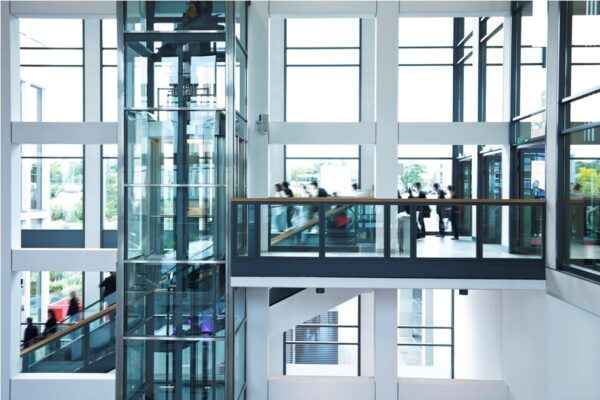 Our extensive range of building maintenance services and solutions
If you're looking for a one-stop-shop for facilities management in Canberra, we've got you covered with our broad list of facilities management services. Do you need lawn and garden maintenance, tree removal or pool cleaning? We can do that. We also offer a suite of cleaning services, including carpets, windows and bins, as well as fire prevention services and CCTV solutions.
Our team is friendly and professional and will work with you to meet your requirements and exceed your expectations.
We live and breathe facilities management services and building maintenance in Canberra and other parts of the country. We are also engaged in grounds care, handyman services and bin management for many residential and commercial buildings and complexes.
Experience and results are important, so there's no better company to call on for facilities management in Canberra than CGS Facilities Management.
We make sure you receive the best value results for your money
We do this through recognizing that each property or building has its own needs and requirements. We will visit your property to truly understand the scope of the facilities management services you might require before we quote you. We will never charge you a cent more than the quoted price.
Our amazing results also stem from putting communication first. We are leading providers of building maintenance in Canberra, so you can always expect clear and effective communication from us.
We rely on technology to keep our teams and yourself across progress at your property, and we make sure the same team visits your property each time so you know who you'll be dealing with and can trust them with your needs and vision.
To ensure we continually provide high quality facilities management in Canberra, we are also committed to implementing sustainable practices and solutions across all our properties.
Want to work with us? Get in touch
We specialize in facilities management services and building maintenance in Canberra. Need our help? Give us a call on 1300 661 182 or email chris@cgsfm.com.au and we can work out what your property requires and a time for us to come out to quote you.
Working in facilities management in Canberra is always exciting and rewarding, and we're looking forward to welcoming you into the CGS Facilities Management family.