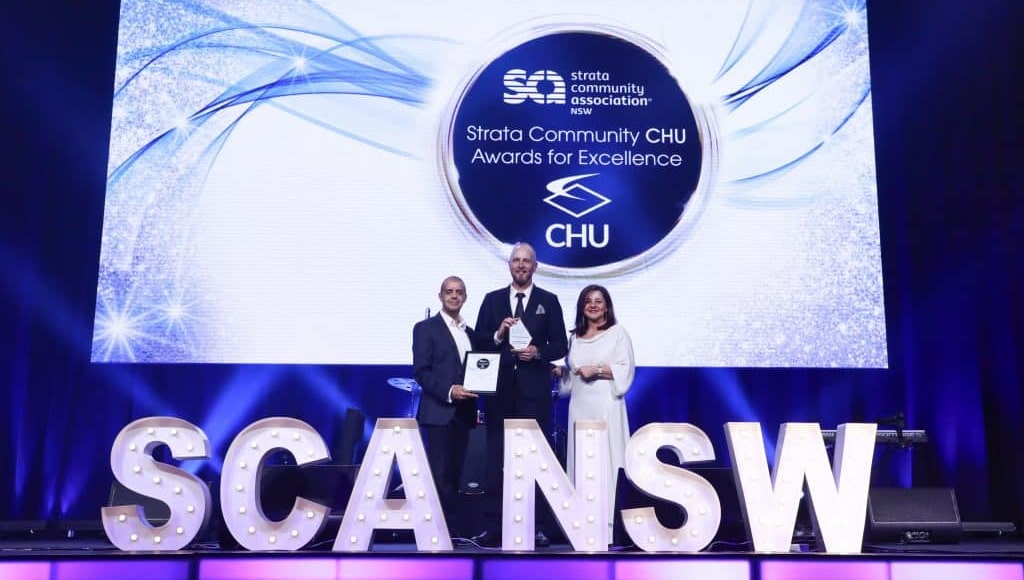 CGS Facilities Management win the 2022 Strata Services Business Award
We are thrilled to announce that Clean Green Strata Facilities Management won the Strata Services Business Award at the 2022 Strata Community Association (NSW) Awards Night on July 29.
This is a testament to the amazing work the CGS Facilities Management team does day in, day out and the passion they have for providing world-class facility management services to our clients.
Our director, Chris Earthrowl, says, "I'd like to personally thank my amazing, hardworking staff, strategic partners and building managers."
We'd also like to thank the Strata Community Association (NSW) for this award and the independent judging panel for recognising our commitment to this industry and everyone we work with.
CGS Facilities Management has been providing the very best facility management services, cleaning, security, landscape maintenance, fire prevention and property management in Sydney, Wollongong, Central Coast, Newcastle, Canberra, Cairns and Port Douglas for 30 years. In that time, we've learnt a lot and it's this expert knowledge that sets us apart from other building management companies – and helps us win incredible industry awards!
And while our team has a solution for every facilities management problem you could come across, it doesn't mean we don't strive to continuously improve our processes, service delivery and customer service. The buildings and their stakeholders are extremely important to us, so making sure we're smashing goals in communication and efficiency is crucial.
Technology is a huge part of this. The CGS Facilities Management IT operations system helps us deliver first class reporting and communication to stakeholders. This is another point of difference between us and other building management companies. This system allows us to link our staff in the field with real-time data, provide easy-to-read reports to our clients, and gives our clients the opportunity to provide us with important feedback on the facility management services they are receiving.
Another one of our secret weapons in providing superior property management in Sydney and beyond is our brilliant building managers and their wide range of skills. Our building managers in Sydney and beyond are at the top of the facilities management game and they save building owners so much time and energy. Whether its managing common areas, liaising with tradespeople or dealing with general maintenance around the property, they are invaluable. They are also a huge part of our success as one of the top building management companies in Sydney and the other parts of our wonderful country that we service.
And, of course, our commitment to the environment is another factor in our continued popularity with clients old and new. CGS Facilities Management has a policy of preservation, conservation, and waste reduction that runs company wide, and we are always looking at new and better ways to implement sustainable business practices, including in the facility management services we offer.
We are excited about winning the Strata Services Business Award for 2022 and so thankful for the acknowledgement. We look forward to another year of providing excellent property management in Sydney, NSW, ACT and Queensland.