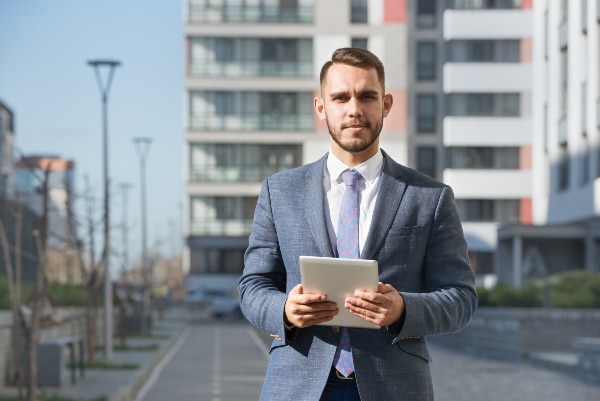 Facilities Management Quoting: Why We Come To You First
If there's one thing we've learnt in the 30 years plus we've been providing facilities management, building management and maintenance, is that blanket approaches definitely do not work. We can't treat all commercial properties the same – after all, a medical centre has completely different requirements to a hotel. But we can't even treat the same types of commercial properties the same. Warehouses differ in size and usage, while retail spaces all serve different purposes. Plus, there are always a wide range of budgets to consider.
Your commercial property is unique, so your facility management services plan should be too. That's why, after we've received your call or email asking for our help, a friendly and experienced member of CGS Facilities Management will make arrangements to come out to see your property. There are so many positives in doing this, which you can see below. 
Benefits of visiting a commercial property before quoting for building management and maintenance services
Getting to know you, our client, so our working relationship starts off on a good note. This also gives you the chance to ask us lots of questions and to figure out if CGSFM is the right

commercial property facilities management

company for you

Understanding the scope of the work you'd like us to carry out

Learning about your property, who uses it, when and for what

Discussing aspects of

facilities management

and maintenance that you might not have considered, such as

security facility management

, as well as fire safety and prevention

Learning what your budget is – this is extremely helpful to know for when we compile a

facility management services

quote for your consideration and hopefully your approval

Considering which of our talented team members, including building managers, gardeners and commercial cleaners, could be the right fit for this job and building type
Gaining these insights in person while getting to know your building inside and out is crucial and very efficient. Plus, we love meeting new potential clients, seeing their incredible properties and working out a solid plan to meet their needs and solve any pain points for you. 
Why you should ask CGSFM to quote
There are so many reasons! First of all, we are one of the leading providers of facilities management in Sydney, Newcastle, Central Coast, Wollongong, Canberra, Port Douglas and Cairns. What sets us apart from other building management and maintenance companies is our commitment to excellent communication (we'll always keep you in the loop via our online service portal about maintenance carried out on your property and we can provide property assessment reports). We are also experts in all areas of facilities management – cleaning, gardening, fire prevention, developer services and security facility management. And we'll take this opportunity to remind you that we are award winners! That's right, we were the winners of the 2022 SCA Strata Services Supplier Award, acknowledging us for 30 years of hard work and offering a professional service.
To book in time for us to come visit your building, please get in touch with us here.