Choose Our Trusted Fire Prevention Solutions for Your Sydney Property
Fire prevention is a pivotal component of any facility. It ensures that, in the event of a fire emergency, your building and its residents are equipped with the necessary items and warnings to evacuate. At CGSFM, our fire prevention techniques are innovative and our staff highly experienced, meaning that you can rely on us to ensure your building is safe in any fire emergency!
What you can expect from our fire prevention services
Fire prevention services ensure that your property is free of anything that could potentially cause a fire and prepared with the right equipment in case this issue arises. We ensure this by installing and maintaining the following features:
Fire hose reels
Smoke detectors and alarms
Automated sprinkler systems
Exit signs and lighting
Fire hydrants
Stand-by power systems
Our team also regularly checks that there are no imminent fire dangers caused by electrical issues or a build-up of shrubbery and other materials on the roof, in the gutter or surrounding the property. This comprehensive approach aims to give you and your residents peace of mind knowing that every detail has been taken care of by experienced industry professionals.
What sets us apart from the rest?
At CGSFM, we take an eco-friendly approach to facilities management. All of our services are specifically designed to be environmentally sustainable whilst still maintaining total effectiveness and affordability. Our skilled team works to manage your property whilst upholding our values of being socially and environmentally conscious.
Take a look around our website today to learn more about why we are so dedicated to being eco-friendly leaders in the local industry.
Speak to our staff today
If you need highly professional and reliable fire prevention services for your property, call CGSFM today.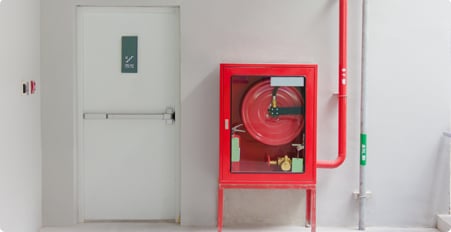 Equipment supply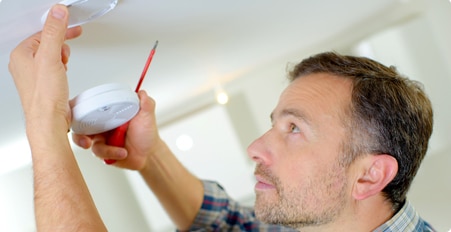 Installation of fire protection systems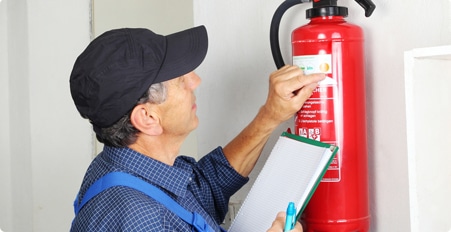 Maintenance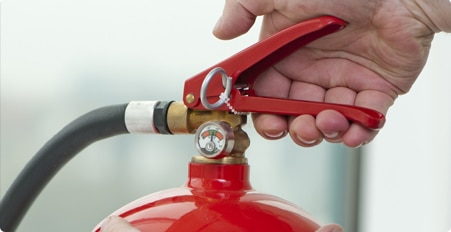 Testing