Beautiful Soft & Hard Landscaping Services
Put your property in the right hands. CGS Facilities Management offers a full suite of hard and soft landscaping services for businesses across Sydney and the Central Coast. We offer a complete solution for property-owners looking to transform their space, providing everything from planting, earthworks, paving and more.
At CGS, we understand the value that well sculpted and maintained outdoor area can offer to any business and strive to make our landscaping available to organisations of all sizes. Our services are available at competitive rates on flexible, customisable programs, helping to deliver a service that meets your requirements while fitting your budget. Talk to our team today and find out how we could help you.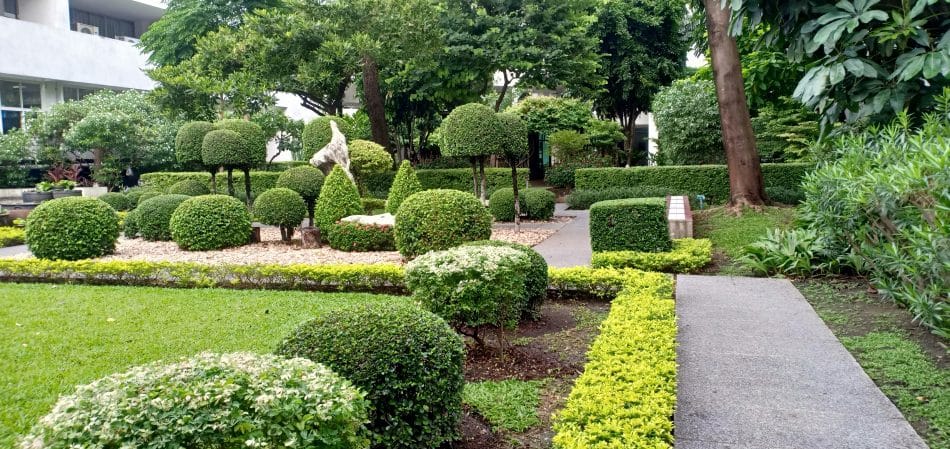 Landscaping for every property
Make your property a reflection of who your business is. CGS has extensive experience designing, executing and maintaining hard and soft landscaping projects of all sizes and complexities, for properties ranging from schools to offices, hotels and residential developments. Show off your organisation's commitment to a greener future with a vibrant, healthy lawn, or show that you're truly an Australian company with a garden full of local flora. Whether you're looking to build a retaining wall, construct water features, lay real or synthetic turf or maintain a vertical living garden, we have the solution for you.
CGS Facilities Management brings more than a quarter of a century of experience in facilities management to every project, guaranteeing you exceptional outcomes regardless of the specifics of the brief. Relying on a team of highly qualified and experienced technicians and using the latest techniques and the highest quality materials, we deliver great results on even the most complex projects. Make the smarter choice for your property and choose the team at CGS for all lawn care, clean-up and tree removal work today.
Talk to the Sydney experts
Start a conversation with CGS today at our Sydney office on 02 8061 8100 or email any questions to us at chris@cgsfm.com.au and one of our staff will be happy to assist you. Get the help you need to beautify your space with help from CGS.